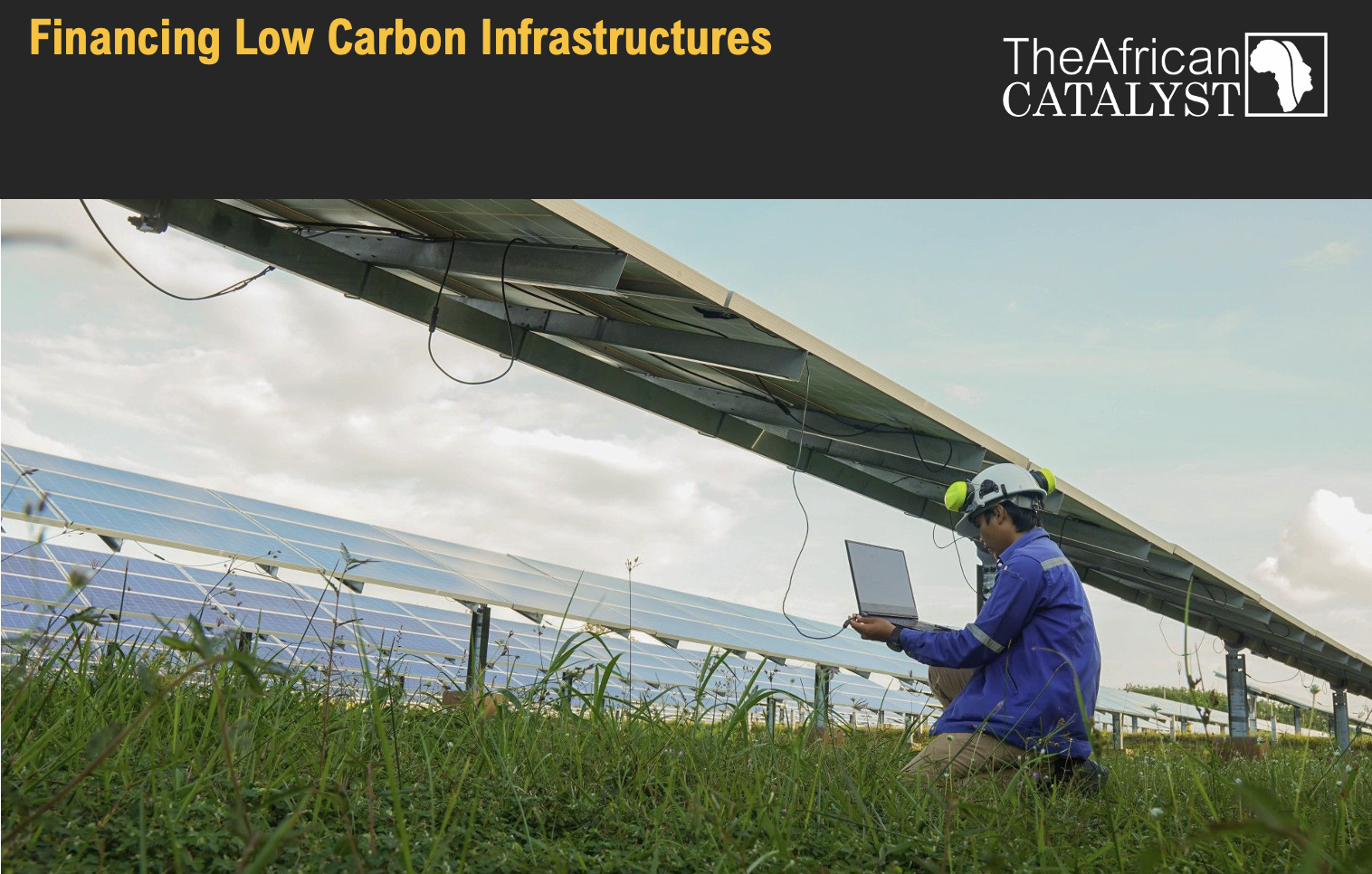 Climate change has risen rapidly up the political and social agenda in many countries around the world. Achieving net zero carbon emissions will require, among other things, an unprecedented transformation of global infrastructure. The private sector—working through the financial markets—will have a key role to play in meeting this challenge. According to TheCityUK, delivering this change will require deploying private financial flows in pursuit of clean, resilient and sustainable economic growth.
Institutional investors are often cited by asset managers and policy makers as an alternative source of financing for low-carbon infrastructures. However, despite the potential and growing investor interest in this space, the amount of capital needed to meet the Paris Agreement targets has not yet been forthcoming. Meeting the Paris Agreement targets means aligning short-term infrastructure investment plans with long-term, climate-resilient development strategies. This will require a step-change in policy focus, new financing solutions and faster technological progress.
This article by the African Catalyst reviews TheCityUK's publication on financing low-carbon infrastructures, highlighting key facts and insights. 
Low-Carbon Infrastructures & The Urgency of Achieving Net-zero Emissions
The UN estimates that the world will need to increase its efforts between three- and five- fold in order to restrict climate change to a maximum temperature rise of 1.5°C relative to pre-industrial times and avoid escalating the climate-related damage already taking place around the world. In the words of United Nations Secretary-General António Guterres, "the climate emergency is a race we are losing, but it is a race we can win."
To win this race we need to reduce net carbon emissions to zero by mid-century, in an effort to keep average global warming well below 2 ̊C, as per the 2015 Paris Agreement stipulating that a "balance" between anthropogenic sources and sinks of greenhouse gasses must be reached by 2050-2100. Governments, businesses and civilians around the world need to rise to the challenge.
At the Climate Action Summit in September 2019, the European Union (along with 65 other countries) committed to net zero CO2 emissions by 2050. The UK's new target to reach net zero greenhouse gas emissions by 2050—a revision to its existing 80% target— means the UK is the first major economy in the world to put such a target into law, putting clean growth at the heart of its modern Industrial Strategy.
Achieving net zero emissions will require an unprecedented transformation of the global infrastructure system. Different economies will face different challenges, but the transformation of the global economy to be environmentally sustainable and resilient includes decarbonising industry and transport, building smart energy systems, and increasing access to affordable, clean energy.
The African Catalyst in partnership with Brickstone is co-hosting the Enabling Infrastructure Forum scheduled to hold in June 2023 in Lagos, Nigeria. The forum will discuss closely with the Government for policy evolution and on-the-ground implementation which attempts to influence key stakeholders in the areas of – Early Stage Development and Financing of Low Carbon Infrastructure.
The forum will assemble key leaders in Africa's infrastructure delivery to discuss infrastructure challenges and opportunities; and how innovations in project delivery and readiness, deal structuring, and sustainability solutions can help to solve critical issues for Low Carbon Infrastructure
Click the link to get more information and save the date.
According to the publication, major infrastructure decisions need to be made in the near future and implemented quickly to avoid the 'lock-in' of fossil fuels infrastructure and carbon-intensive assets. Infrastructure projects also need to be resilient to extreme weather events and flooding themselves, which are becoming more commonplace as the effects of climate change make themselves felt more readily.
How much infrastructure will need to be developed will depend on the specific pathway to achieving net zero emissions. Decisions about the pathway, taking into consideration the role of innovation and societal change, have important implications for required investment and finance.
The UN's estimates are understandably imprecise. But what is clear is that to meet the Paris Agreement target, the amount of finance deployed into low-carbon infrastructures must be expanded significantly. This is typified by the International Energy Agency's estimate that an additional $1.1 trillion will need to be invested annually in both supplying power and altering how end users consume power between now and 2040 to meet the IEA Sustainable Development Scenario.
The private sector—working through the financial markets—will have a key role to play in providing the solution to this challenge.
The following are key insights from the publication:
The UN estimates that the world would need to increase its efforts between three- and five-fold in order to restrict climate change to a temperature rise of 1.5°C and avoid escalating the climate damage already taking place around the world. Debate as to whether practical pathways exist to meet the 1.5°C target is ongoing. Achieving net zero emissions will require an unprecedented transformation of infrastructure systems.

Investment in low-carbon infrastructures occur through both equity and debt channels. Private-sector investors are generally incentivised by a combination of financial return and increasing social and policy pressure (stemming, for example, from growing shareholder activisim and the changing regulatory landscape). Investors range from institutional investors such as pension funds and insurance companies to corporates (traditionally utilities, but increasingly, oil and gas firms as well) to lenders such as commercial banks and national development banks.

Despite the current supportive macroeconomic conditions for infrastructure investment—including low-carbon infrastructures investment—and the increase in such investment in recent years, financing of green infrastructure appears to be below potential in most major markets. This is partly because the incentive structure is currently insufficient to mobilise large sums of money, and partly because structural barriers to investment in low-carbon infrastructures remain significant.

Barriers to low-carbon infrastructures investments include those that apply to infrastructure investment generally (such as regulatory risk, currency risk, and the challenges of 'free-riding'), as well as those specific to green infrastructure. The latter include a relative lack of distinctiveness of projects and unpriced negative externalities.

The range and persistence of these barriers means that current momentum towards green infrastructure investment is being driven by non-financial considerations as well as standard risk/return calculations. Such considerations include rising awareness of the green agenda, and consideration of potential future reputational and/or regulatory risks associated with traditional carbon-intensive infrastructure.

To mobilise private finance for low-carbon infrastructures investments, policies need to be designed that match expected returns with acceptable levels of risk. This will include establishing robust, long-term policy frameworks to give certainty to investors, and improving access to finance for green investment through risk mitigation instruments and blended finance.

Improving how the financial system works to support investment in low-carbon infrastructures will include: increased disclosure of climate risks; increased standardisation of definitions of low-carbon infrastructures; support for initiatives to create infrastructure benchmarks that will in turn help to describe infrastructure as an asset class.
Read the full publication here.