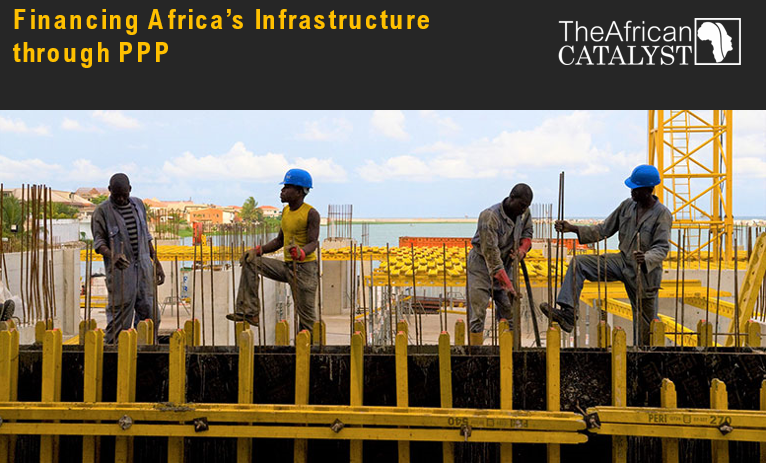 According to Deloitte, inadequate infrastructure remains a major obstacle towards Africa achieving its full economic growth potential. With Africa seen as one of the world's fastest growing economic hubs, meeting the demand for key infrastructure has been identified as a priority.
Experts have over the years identified that the explorable option available to mitigate the infrastructure deficit is the Public Private Partnership (PPP) model. This financing model allows large-scale government projects, such as roads, bridges, or hospitals, to be completed with private funding.
This article by The African Catalyst reviews some institutional reports and publications on tackling Africa's financial gap via public private partnership (PPP).
PPP & Infrastructure Deficit In Africa
According to the ECA, there is an urgent need to close Africa's infrastructure deficit at scale and at speed if the continent is to meet its development objectives, and goals. This means investing up to US$170 billion per year in sectors such as energy, transport, water, sanitation, urban, and ecosystems.
Infrastructure is very critical to the advancement of a society because it is the basic systems and services that it uses in order to work effectively. However, Africa faces serious infrastructure gap, affecting the living conditions of Africans and the continent's global competitiveness.
Africappp further asserts that financing the infrastructure deficit across Africa will involve collective innovation both across the public and the private sectors. Traditional funding sources such as government budgets and donors are no longer sufficient, therefore, mobilizing private sector resources will boost efforts to accelerate infrastructure development. The clamour for private investment to support infrastructure financing has become accentuated in recent years.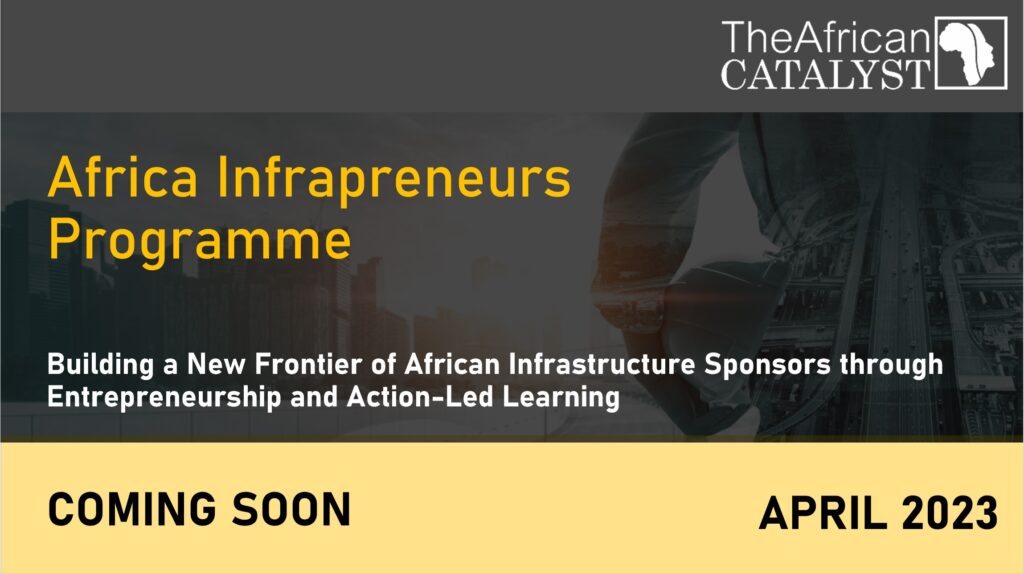 However, to attract more private funds for infrastructure financing, African countries will have to create a more enabling business environment for investors, innovators and entrepreneurs. It must remove obstacles to private sector investment such as unpredictable regulations, bureaucratic delays, encourage innovative infrastructure financing models and contract enforcement. This is where the PPP model comes to play.
To stimulate and create a vibrant private sector on the continent and accelerate infrastructure development, there is a need to create a welcoming investment climate. This can be achieved by reducing risks and costs of doing business and by securing private property rights, improving governance, fighting corruption, simplifying regulations, and promoting competition.
The following are key facts and insights about PPP in financing Africa's Infrastructure:
According to FIE Consult, African countries are trapped by an ever-increasing debt burden, which stifles potential developmental growth in infrastructure projects because countries would need to raise more debt to continue with the projects while also being cautious of the debt-to-GDP ratio metric. Public-Private Partnership (PPP) has gained traction in the region as an infrastructure financing model for these facilities.
According to Africappp, the Public Private Partnership (PPP) model is a well acknowledged strategy that can help Africa to bridge the infrastructure deficit to guarantee continuous development and economic growth.  Public sector budgetary constraints, private sector efficiencies and know-how are some of the principal reasons why governments around the world are  taking the economic and political decision to accelerate the use of private sector finance and adopt the PPP model to deliver needed infrastructure projects which would have been previously financed by public sector finance.
Some of the benefits of PPPs for African public sector include: improved service delivery, improved cost-effectiveness, increased investment in public infrastructure, reduce public sector risk, improved budgetary process and better use of assets. Other benefits to the government include: timely completion of construction work according to plan and to budget, repairs and maintenance are planned at the outset and in consequence assets and services are maintained at a pre-determined standard over the full length of the concession. PPPs help the public sector develop a more disciplined and commercial approach to infrastructure development whilst allowing them to retain strategic control of the overall project and service.
Despite their complexity and perceived higher transaction costs, PPPs are growing increasingly important on the continent. African countries must pursue and capitalize on the opportunity for PPP, to develop and implement harmonized road transport policies, laws, regulations and standards for efficient cross border road transport and transit networks as it reduces debt burden and resource mismanagement through corrupt dealings and looting. As the continent ushers in the new era of AfCFTA, major infrastructural development must be done in most of the countries for efficient trade between the different countries and economic zones.
Key examples of recent projects, according to AfricaPPP, include Kenya's first PPP road project, the Nairobi-Nakuru-Mau Summit road PPP, which the African Development Bank funded with a USD150 million investment. Another is the multi-billion dollar Nador West Med Port Project in Morocco, which the bank co-financed with the European Bank for Reconstruction and Development. In fact, Morocco is fast emerging as a leader in PPPs with several notably successful projects.
Read more here.