The Africa Infrapreneurs Programme is designed for aspiring Infrapreneurs seeking to improve their project finance knowledge and are involved in the Large Scale Infrastructure Projects.

5 Days
Intensive
Training 
12+
 Infrastructure
Case Studies

10+
Project Finance Facilitators 

1
Africa Infrastructure
Focus

20+
Impactful Learning
Sessions
1.
UNDERSTAND LIMITED RECOURSE FINANCING 
Understand the fundamentals of Limited Recourse Finance based developments for the Private and Public Sector Projects.
2.
UNDERSTAND WHAT MAKES PROJECTS BANKABLE
Appreciate the mechanisms that make projects bankable and investable as well as protects creditors
Understand Limited Resourse Financing
3.
APPLY PROJECT RISK ANALYSIS WITH CASE STUDIES
Understand how to analyse and interpret risk to determine their severity and potential impact on the transaction structure.
Day 1 - Introduction to Project Finance for Infrapreneurs
Introduction
Overview of Project Finance
Climate Considerations in Project Selection
Principles of Risk Allocation
Climate Considerations on Risk Allocation
Contract Mechanics in Project Finance
Concept of Guarantee
The Importance of Guarantees in PF
Case Study Review & Discussion
Day 2 - Project Development & Bankability
Understanding Project Development
Introduction to Project Development
Project Development Stages
Types of Project Finance Deals
Early Development Stage
Competitive Tendered Projects
Un-solicitated Proposals to Government
Post Signing Issues in Early Development Stage
Introduction Pre-Financing Stage
Introduction to Pre-Financing Stage
Importance of Finance Model Development
Key Financing Concepts for Infrapreneurs
Achieving Bankability: Predictable Cashflow
Understanding Predictable Cashflow and Offtake Agreements
Key Provision in Offtake Agreements
Key Provisions in Concession Agreements
Risk Management in Offtake and Concession Agreements
Achieving Bankability : Fixed Construction Delivery
Understanding Fixed Construction Delivery
Construction Life Cycle
Construction Arrangements
Risk Management in Construction Arrangement
Achieving Bankability : Governance, Operations & Sustainability
Understanding Sustainable Operations & Environmental Compliance
Project Governance using Shareholder Agreements
Resource Supply Arrangements
Operations & Maintenance
Environmental Impact Assessment
Introduction to Environment Social and Governance
Sustainability Project Financing and UN SD Goals"
Case Study Review & Discussion
Assignment: Developing Infrastructure Bankability Structuring Report
Case Study Review & Discussion
Day 3 - Project Finance Modelling for Infrapreneurs
Key Concepts in Financing
Key Concepts in Financing,
Sources of Financing
Measuring the Borrowing Capacity of a Project
Application of Financial Models
Case Study Review & Discussion
Infraprenuers Guide to Understanding Project Finance Models
Application of Financial Models:
Understanding the Role of Financial Models
Use of Financial Model by Sponsors
Use of Financial Model for Preliminary Due Diligence
Use of the Model for Negotiations
Use of the Model for Monitoring and Performance
Case Study Review & Discussion
Day 4 - Introduction to Finance Documents
Key Concepts in Finance Documents
Introduction to Core Finance Agreements (i.e Common Terms Agreement (CTA) , Individual Loan Facility Agreement (ILFA) and Amendment and Waiver agreement  (AWA)
Understanding the Project Finance Loan Agreement (CTA and ILFA)
Core Terms in CTA and ILFA
Conditions Precedent
Disbursement and Repayment Terms
Representations and Warranties
Covenants
Events of Default (EOD)
Support Agreements to Project Finance Loans
Introduction to Other Finance Agreements ( i.e. Equity Support Agreement (ESA) , Account Agreement (AA) and Agency Roles in Loan Agreements (lnter-creditor Agent and Security Trustee) 
Introduction to Security Arrangements
Introduction to Direct Agreements
Credit Enhancements Private Parties
Case Study Review & Discussion
Day 5 - Project Capital Raising for Infrapreneurs
Infrapreneurial Guide to Capital Raising
Key Documentation in Capital Raising
Soft Skills in Capital Raising
Managing Due-Diligence & CPs
Post-Financial Close Activities
Introduction to Post Financial Close
Financial Close to Draw Down
Key Limiting Factors to Draw down
EPC Contract Monitoring
Roles of the construction manager/owners representative 
Managing Transaction
Project Commissioning
Key Pre-Operating Activities
Refinancing & Default Management
Conclusion of the Course
Are you interested in Partnering with the African Infraprenuers Programme ?
Frequently Asked Questions (FAQ)
What is the Africa Infrapreneurs Program (AIP)
The Africa Infrapreneurs Program (AIP) is an entrepreneurial finance training that is designed for entrepreneurs developing (or involved) in projects within the Infrastructure and Industrial space but lack the knowledge of basic limited recourse financial principles. We define these people as  "Infrapreneurs".
Project finance skills are important in meeting Africa's infrastructure gap. The infrapreneur plays a vital role in decision making in order to achieve  bankability of such  projects.
Who should attend Africa Infrapreneurs Program
Start-up and Experienced Entrepreneurs involved in Large Scale PPP or PFI projects and Infrastructure Funds
Heads of Family Managed Enterprises, Directors and Strategic Decision makers involved in Power, Renewables, Transport Infrastructure and Modular Process Companies.
Public Sector, Bankers and Lenders involved with Project Finance based developments
How do I Sign Up for AIP?
Go to www.theafricacatalyst.com/aip and you would find a link to the online registration form .
Complete the form and make payment by credit card or local back transfer. You will receive an acknowledgement by email when your registration is complete.
I'm not from a finance background, should I attend Africa Infrapreneurs Program
Yes. If you don't have any fundamental knowledge of finance or accounting but are passionate about Infrastructure in Africa.  Also, if you want to make a transition into project development, this training will be of benefit. Thirdly, if you want to learn project finance analysis as a skill to boost your productivity in Project Management, you will find this training very beneficial.
Please note that this training is not designed to make you a finance analyst. It was developed from the perspective of a project sponsor, providing a deeper insight into project development, financing and closure.
How much does the AIP cost?
The AIP costs US$600 (NGN 516,000), which also gives you full-time access to our learning platform for 365 days. The fee covers tuition, lunch, teaching equipment and course documentation.
Participants are responsible for their own accommodation; however, our hotel partners will be happy to provide some discounts for accommodation following enrolment.
Enrolment is not guaranteed until payment has been confirmed with Proof of Payment.
What if I can't make these dates?
Please note all our AIP programmes follow the Hybrid delivery model (on-site and online) and you can join from anywhere in the world.
However, if you are still unable to join this cohort for other reasons, no worries!
Just follow the African Catalyst LinkedIn page for updates on the next cohort! Also send us email to hybridevents (at) theafricancatalyst.com to book
What happens after payments before the actual Africa Infrapreneurs Programme
We encourage early payments before the live event, because at this time, you will receive your user-id, password, and instructions for accessing course materials on the African Catalyst Learning Management Portal www.portal.theafricancatalyst.com
The main course materials would be provided by the Learning Management System include free access to the following On-Demand Courses 
• Developing Infrastructure Projects (DIP). Click here
• Financing Infrastructure Projects (FIP). Click here
The AIP session is a highly summarized session where we explain the key learning points in the DIP and FIP. Module. We will also take a deep dive into the case study sessions.
We strongly encourage early registration to enable a thorough review and completion of the Pre-course materials.  This precipitates active participation during the Africa Infrapreneurs Program (AIP)live sessions.
What happens during the Africa Infrapreneurs Programme?
During the AIP bootcamp we will hold 5 sessions per day (maximum of 1.5 hours each) with project finance experts, focusing on a range of important skills and insights in the Infrastructure Development Journey. We would also discuss the pain points and challenging concepts in the on-demand courses Developing Infrastructure Projects and Financing Infrastructure Projects.
We will also assign small assignments to help you practice the different lessons covered in the modules.
In parallel to the AIP live sessions, you would still need to login to your The African Catalyst Learning Management Portal (http://www.portal.theafricancatalyst.com) to review to previous modules and modules for the next day learning. You would need your
Laptop/Computer (Mobile devices are not recommended).
Speakers or headphones
High-Speed Internet Connection
What happens after Africa Infrapreneurs Programme ?
1. First all members of the cohort will have a 365 -day access to the African Catalyst Learning Management Portal www.portal.theafricancatalyst.com
2. The participants who complete all the required activities during the AIP will receive a course completion certificate from The African Catalyst.
We also encourage you to complete 2 Capstone Project Reports during the AIP
Project Bankability Planning Report
Project Finance Roadmap
3. For those who have completed these Capstone reports, they would be eligible to apply to the Brickstone Infrastructure Acceleration Programme ("Brickstone InfraLAB"), and if qualified, will be given the opportunity to pitch your project to early-stage infrastructure investors during the matchmaking event organized by The African Catalyst
If I do not plan to start an Infrastructure Project Yet, but want to learn more about Infrastructure Development and Financing, is the AIP a good fit for me?
The bulk of this action learning programme is focused on helping entrepreneurs. Eventually, most applicants and cohort members go on start an Infrastructure project company.
That said, some of our alumni have gone on to work for Public Private Partnership firms, become employees with Governments, Investment Banks, Private Equity, Financial institutions and other organizations.
The content in AIP can help your Infrastructure Development journey, even if you do not plan to start an Infrastructure Project
Will I receive funding as part of the bootcamp?
Eventually, we hope companies that come through the AIP can eventually get their project accelerated through the Brickstone Infrastructure Acceleration Programme and proceed to engage with our early-stage investor community.
At the moment we do not provide any funding as The African Catalyst or Brickstone.
What if I have additional questions or concerns?
Additional Questions should be sent via email to hybridevents (at) theafricancatalyst.com
Programme Facilitators & Guest Speakers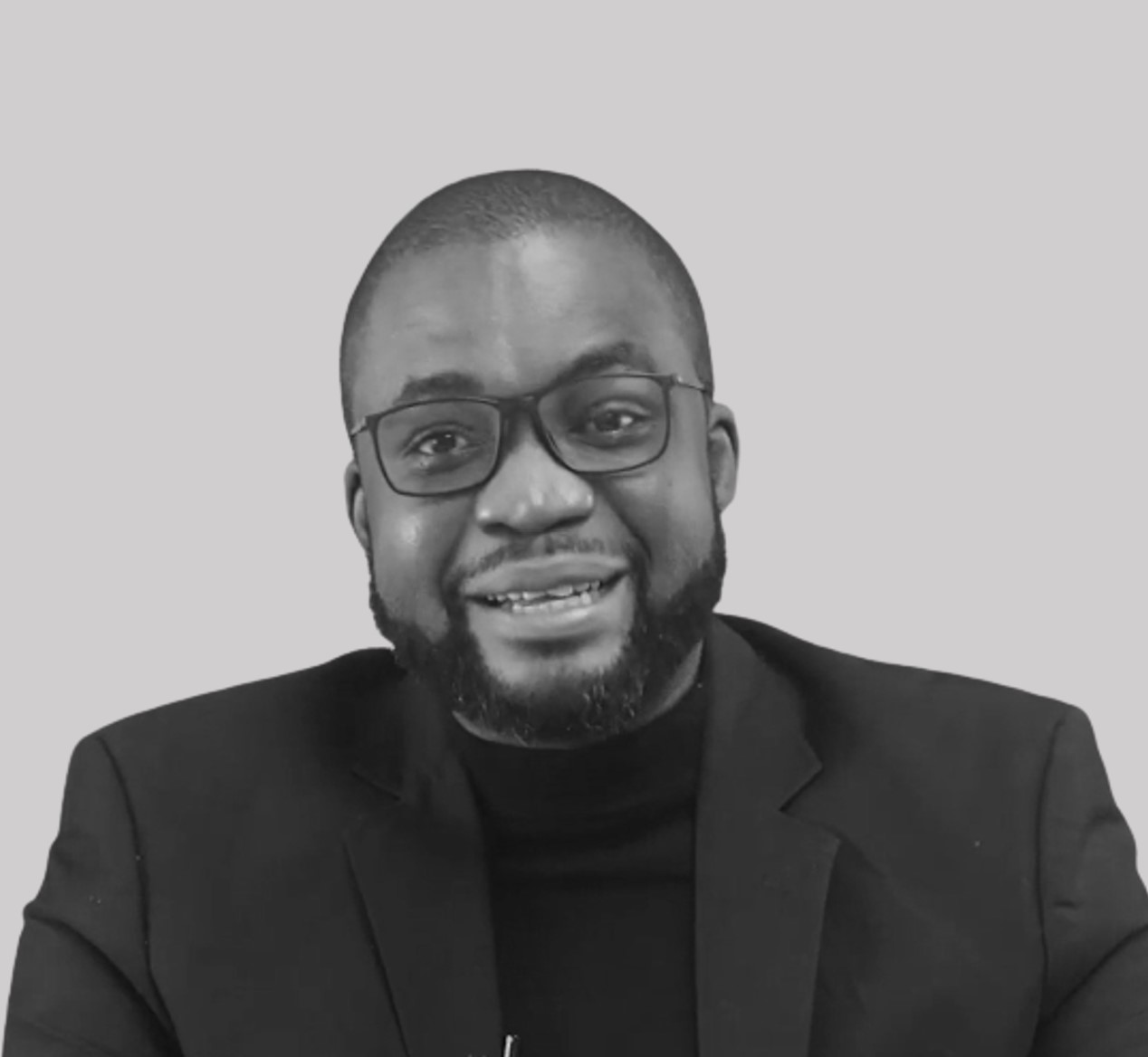 Femi Awofala
Facilitator & Course Director
Founder & Lead Partner
Brickstone Africa
Abimbola Ayinde
Facilitator
GM, Corporate Finance & Upstream Commercial
FIRST E&P Development Company
Ana Hajduka
Guest Speaker
Africa GreenCo/GreenCo Power Services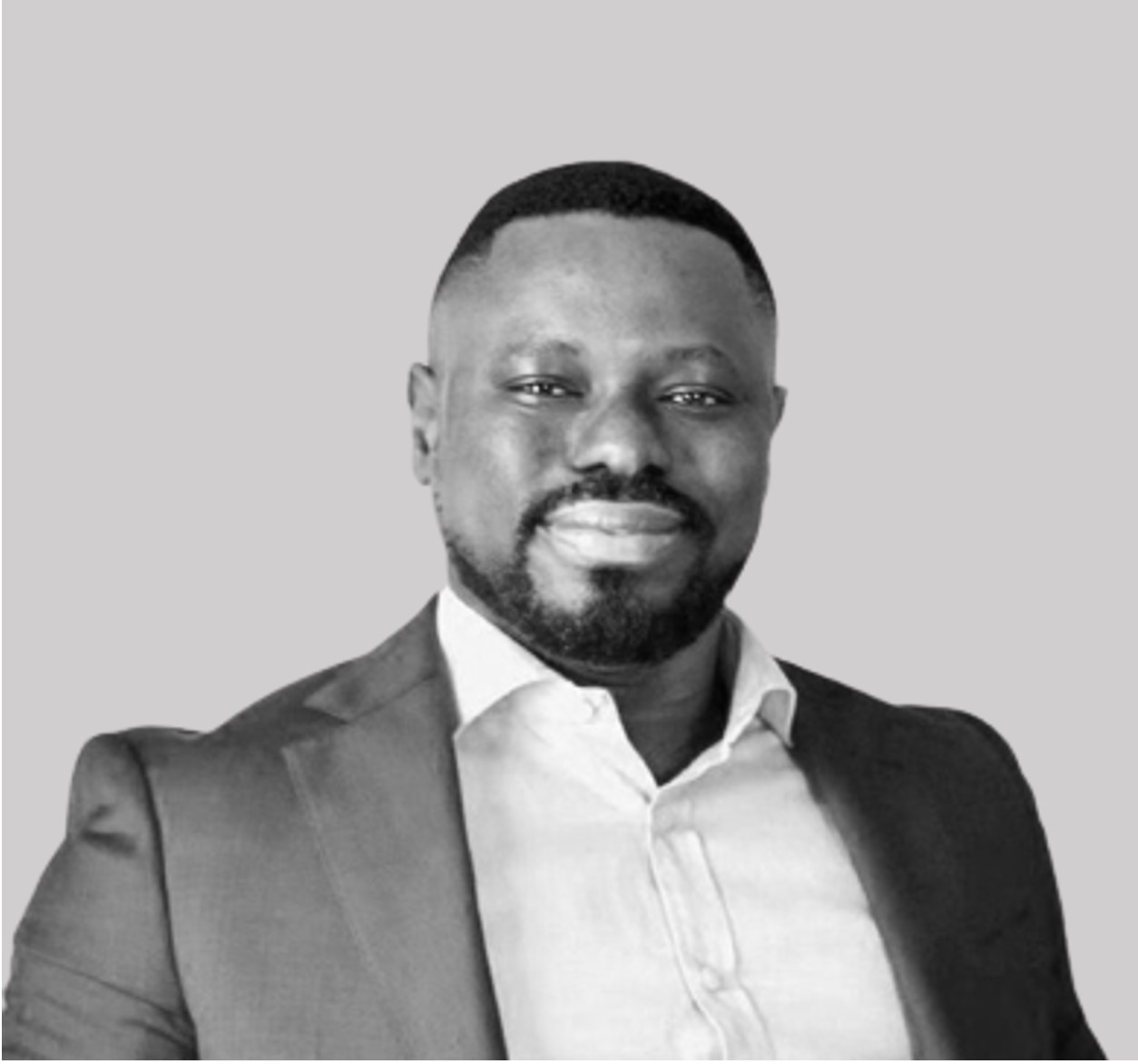 Fola Fagbule
Facilitator
Deputy Director and Head, Financial Advisory
Africa Finance Corporation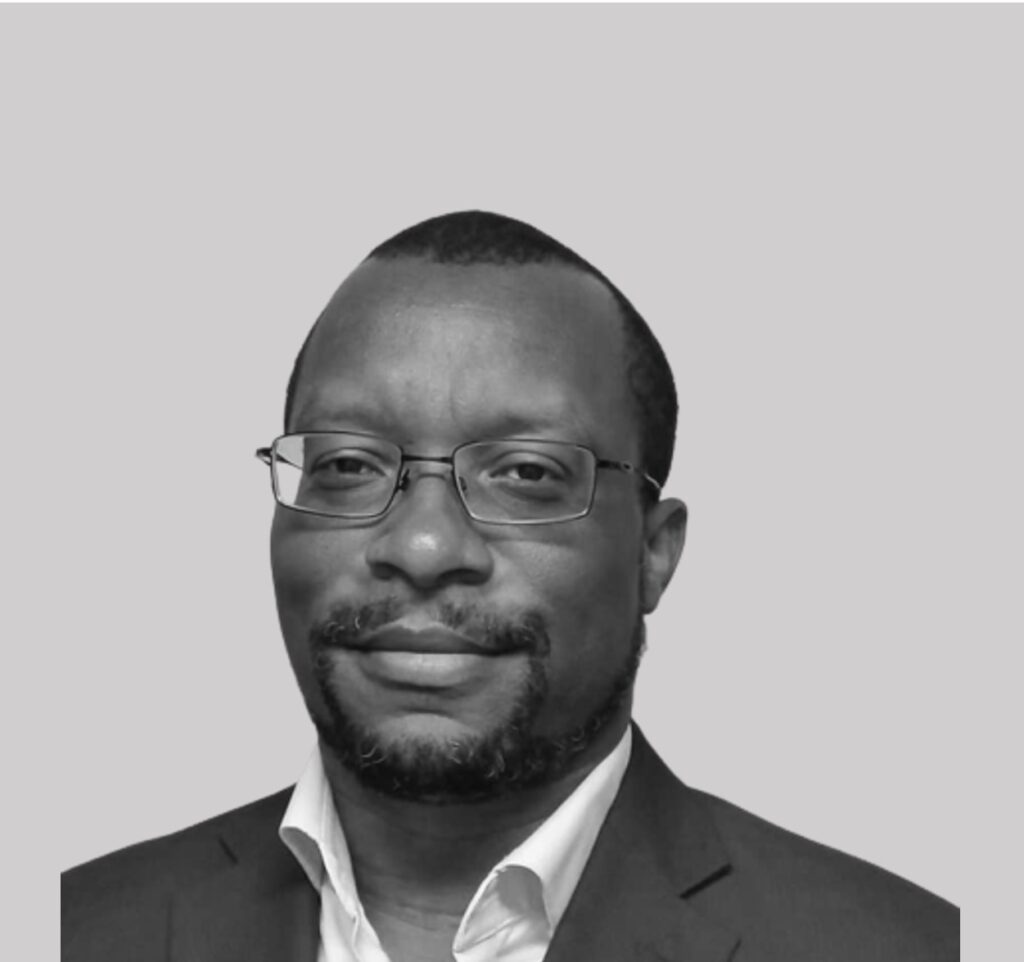 Bunmi Folayan
Facilitator
Principal Consultant
CPCS Canada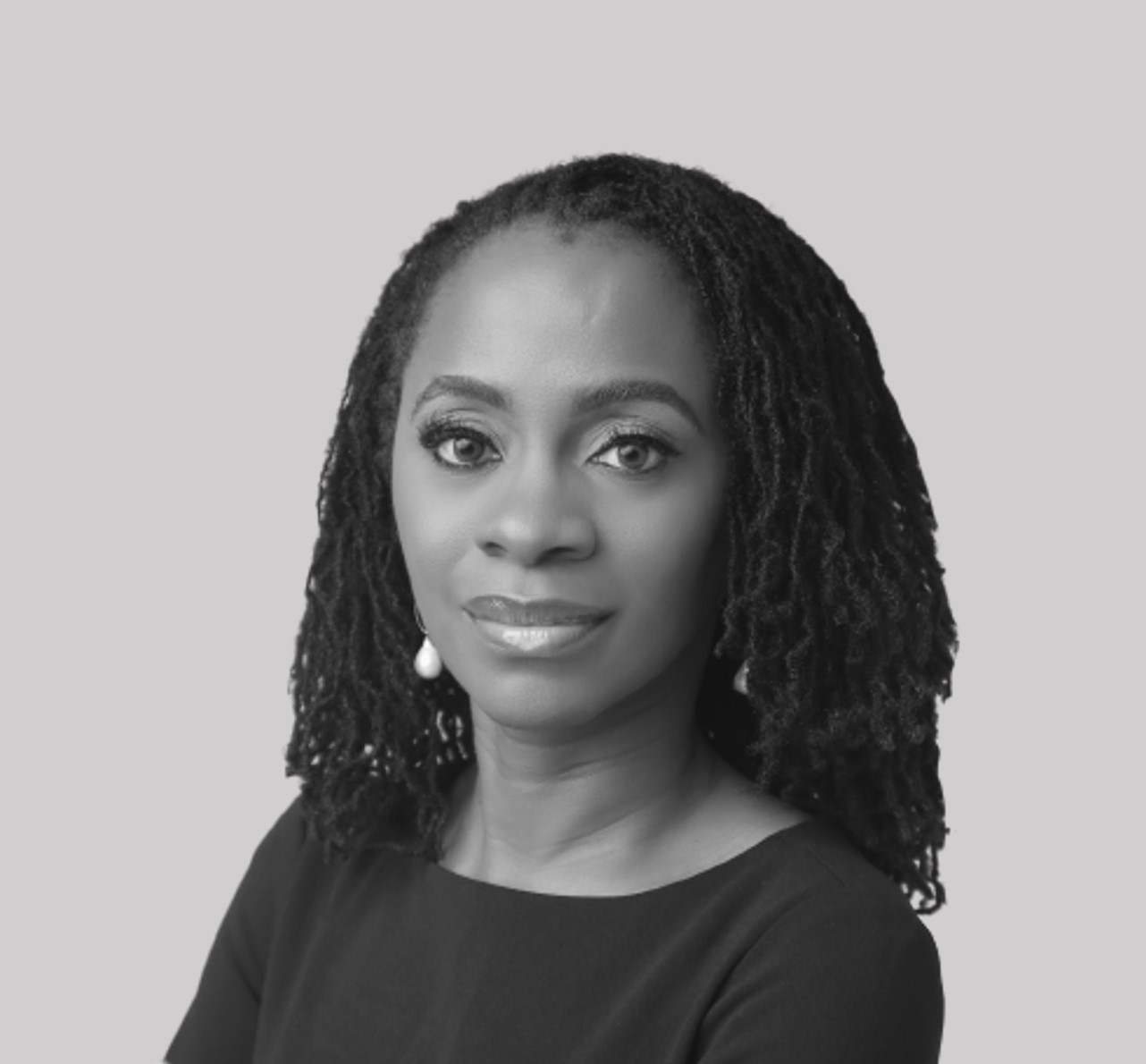 Bowale Odumade Adeoye
Facilitator
Senior Investment Professional
Africa Finance Corporation 
Ope Onibokun
Facilitator
Founder and CEO
Highstream Investments
Abbas Agbaje
Facilitator
Managing Partner 
ImpactCrest Consulting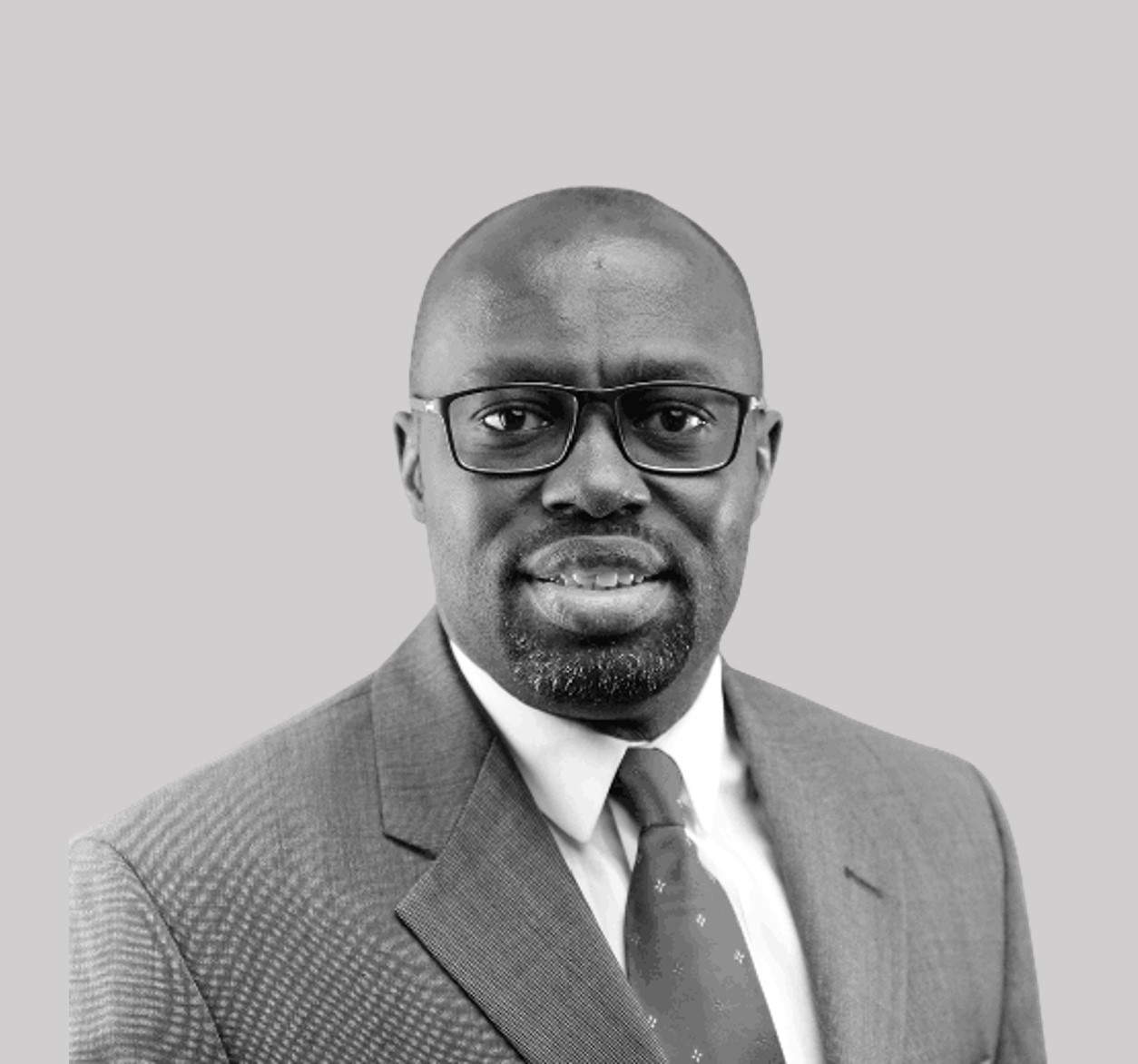 Jobalo Oshikanlu
Facilitator
Executive Director, Legal and Investments
ARM-Harith Infrastructure Fund Managers
Ibukun Faluyi
Facilitator
Managing Director
Vicinia Solutions Limited
Enroll Now
Group discounts are available for organizations registering Three (3) or more people
N516,000
- Local Payments in NGN
$600
- International Payments in USD
LOCAL PAYMENT VIA NAIRA DEBIT CARDS PAY HERE
OR
NAME: AFRICAN CATALYST RESOURCES
AC NUM: 1009107677
BANK: KEYSTONE BANK
Upon payment please send Proof of Payments to receipts(at)theafricancatalyst.com for confirmation and Enrollment
This is a 5-Day Intensive Programme running from 8am to 7pm Daily.
The fee includes tuition, lunch, teaching materials and access to the African Catalyst's Learning Management System. Participants are responsible for their own accommodation. Booking is not guaranteed until payment and enrolment is completed
Femi Awofala
Founder, Brickstone Africa & Programme Director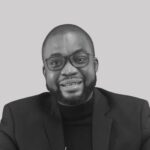 Femi is the founder of Brickstone and has practical experience in advising companies and governments on private investments in energy , real estate and infrastructure, including structuring and executing project/structured financings and M&A transactions. He leads Brickstone's Origination & Commercial advisory team in Energy, Infrastructure and Real Estate
Femi was an investment banking professional with Vetiva Capital Management Limited where he led teams on several M&A transactions, capital raisings programmes as well as structured/project financings of over $500 million. Prior to joining Vetiva Capital Management Limited, he was at the ARM Investment Mangers and was part of the private equity real estate team and he assessed potential real estate investment opportunities, prepared detailed financial models and valuations and oversaw property development, construction management, coordinated marketing, contract negotiations and closings for a real estate developments; Femi has a first degree – B.Sc Geology from University of Ibadan and Masters in Business Administration (MBA) from Lagos Business School, Pan-African University. He is the Facilitator and Lead of the Mining –Manufacturing Policy Commission of the Nigeria Economic Summit Group.
Fola Fagbule
Deputy Director & Head Financial Advisory Services, African Finance Corporation
Fola Fagbule is a banker and investment professional focused on infrastructure in Africa. He currently serves as a Deputy Director and Head of Financial Advisory with overall responsibility for mergers, acquisitions, capital raising and other technical advisory assignments at the Africa Finance Corporation (AFC). His work revolves around large infrastructure projects, companies and investments across sub-Saharan Africa. AFC is a US$4.0bn infrastructure financier working across nearly 30 countries in Africa.
Fola has worked at AFC in various roles for nearly a decade and is currently focused mainly on leading the delivery of advice to various clients including governments, private funds, large corporates, private developers, state-owned entities and central banks. Prior to AFC, Fola worked as an investment banker at Afrinvest, a London and Lagos based securities firm. At Afrinvest he focused originally on mergers, acquisitions and capital raising; then subsequently led the investment research department. Fola has received a Master of Business Administration (MBA) degree and prior to that a Bachelor of Science degree in Physics.
Abbas Agbaje
Managing Consultant, ImpactCrest Consulting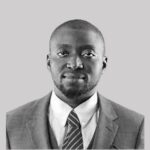 Abbas is an environmental and social specialist with multisectoral experience related to environment, social risk assessment and management in Ghana and Nigeria. Trained by Environmental and Social (E&S) Specialists from the International Finance Corporation (IFC) in Environmental and Social Risk Management (ESRM) and Environmental and Social Management System (ESMS), Abbas possesses in-depth knowledge of IFC Performance Standards and IFC Environmental and Social Review Procedures and had developed ESMS for a variety of clients.
With knowledge and technical expertise in providing a range of environmental services across industries and sectors, Abbas has conducted E&S Due Diligence and Independent E&S Monitoring and Audits for large scale infrastructure projects, applying international and country-specific E&S standards including the IFC Performance Standards, IFC EHS Guidelines, ILO Conventions, the Equator Principles, Nigeria Sustainable Banking Principles, and country-specific legislation in Nigeria and Ghana. He manages the ESG portfolio of private equity clients, providing ESG advisory support to the firms and their portfolio companies.
Abbas is the Managing Consultant with ImpactCrest Consulting. He holds a master's degree in Sustainable Environmental Management from the University of Greenwich, United Kingdom, and bachelor's degree in Botany from the University of Lagos, Nigeria.
Ibukun Faluyi
Managing Director, Vicinia Solutions Limited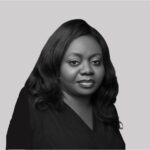 Innovative and result-oriented sustainability specialist with over eighteen years of development work and environmental management practice in Nigeria. This has provided her with the opportunity to support the development of public policies and regulation as well as deploy relevant tools to assist organizations to improve their environmental performance.
Have championed the application of numerous tools to enable the environmental and social safeguards for over 50 projects and supported about 20 different organization to improve their environmental performance in the last nine(9) years.
Key skills includes performing Environmental and Social Due Diligence, Environmental and Social Impact Assessment, Environmental Audit Reports (EAR), Cost Benefit Analysis, Life Cycle Assessment, Resource Management, Environmental Sensitivity Index, Environmental Management Plans, and Stakeholder Engagement etc.
Jobalo Oshikanlu
Executive Director, Legal and Investments,ARM-Harith Infrastructure Fund Managers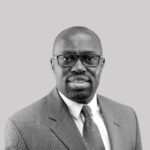 Jobalo was a core part of the pioneering team responsible for establishing ARM-Harith, Jobalo has headed the legal and compliance function since the JV's inception.
A commercial lawyer with over 20 years' experience and extensive exposure to public-private partnership, infrastructure development and infrastructure project finance, Jobalo previously held board roles with energy and transport sector entities.
Previously Executive Director and Head of Legal at Lekki Concession Company, Jobalo led counsel for the team responsible for negotiating the pioneering US$420 million Lekki Toll Road Concession Project.
Jobalo holds a Bachelor of Laws from Ogun State University, a BL from the Nigerian Law School, and is an Alumnus of Cranfield where he obtained an award in Business & Leadership.
Bunmi Folayan
Principal Consultant, CPCS Canada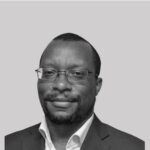 Mr. Folayan is an infrastructure advisory specialist with 20 years of experience in infrastructure advisory, development and finance coupled with extensive project management experience. A team player committed to supporting overall objectives, he has a track record of assisting owners and managers of infrastructure in improving operational efficiency and delivering on infrastructure project goals and objectives. Mr. Folayan has worked and developing relationships/partnerships with clients, government officials, engineers, planners, stakeholders and bankers/financiers, including bilateral and multilateral agencies, to deliver infrastructure projects.
Mr. Folayan's portfolio of projects include transaction advisory and project management for the development, operations and maintenance of the 28 Km Blue Line Light Rail Mass Transit (LRMT) system develop by the Lagos State Government.(Nigeria); and transaction advisory and project coordination for the privatization and asset sale/transfer of generation, transmission, distribution and gas transport infrastructure developed by the Niger Delta Power Holding Company (NDPHC) under the National Integrated Power Project (NIPP). He has successful completed projects in Nigeria, Ghana, USA, Mexico, Zambia, Bahamas, and Aruba.
Ope Onibokun
Founder & CEO, Highstream Investments
Ope leads structured financing for various infrastructure projects particularly in the ports and logistics sectors.  Ope was the Head of Project Finance at Arise, a pan-African infrastructure developer and sponsor backed by AP Moller Capital, Africa Finance Corporation (AFC) and Olam International, where he successfully raised over US$200 million. Ope was also an Infrastructure Investment Specialist lead at Investec Asset Management (now NinetyOne) and was part of the Emerging Africa Infrastructure Fund (EAIF) investment team, a US$1 billion debt fund, where he successfully participated in financing valued at over US$2 billion in the power, transportation, logistics and telecom sectors.
Earlier in his career, Ope was an Assistant Vice President at Citigroup's Project and Infrastructure Finance group in Hong Kong, providing financial advisory and arranging debt facilities for project finance transactions in the power, oil & gas and infrastructure sectors for clients in Asia and Europe.
Ope enjoys volunteering his time at various non-profit organizations to include AFFORD UK and has published several articles on impact investments in Africa. He has guest lectured at institutions such as Oxford University, University of Cape Town and the Chinese University of Hong Kong discussing topics on impact investment in infrastructure. His hobbies include hiking, running and photography.
Ope holds a Bachelor of Science in Computer Engineering and Management Information System from the University of Maryland Baltimore County, Master of Science in Computer Science from Johns Hopkins University and Master of Business Administration from Duke University Fuqua School of Business.
Abimbola Ayinde
GM Corporate Finance & Upstream Commercial, First E&P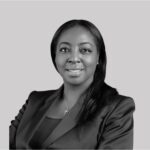 Abimbola has over 20 years experience spanning Energy and Corporate finance, Investment Banking, Strategic Business Planning and Organizational Development. Abimbola joined FIRST E&P as a Corporate Planning and Business Performance Manager and has held several roles within the Company with responsibility for Corporate Finance, Petroleum Economics and M&A Activities.
Prior to joining FIRST E&P, Abimbola was Vice President, Investment Banking at FCMB Capital Markets Limited. Over her work experience, Abimbola has been responsible for leading various capital raising, public listings and mergers and acquisition efforts on behalf of private and public companies across various industries in Nigeria with a more recent focus on oil and gas sector.
She has a master's degree in business administration from Manchester Business School, UK and a first degree in Biochemistry from University of Ibadan, Nigeria.
Abimbola is committed to supporting the education and wellbeing of children with absent or underprivileged parents and currently serves on the Advisory Board of the Special Foundation, a charity focused on educating Nigerian children.
Ana Hajduka
Founder & CEO Africa GreenCo/GreenCo Power Services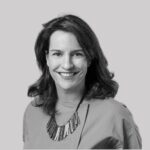 Ana is qualified as a lawyer in both England & Wales and the State of New York and is an infrastructure and energy professional with more than 15 years' experience in a variety of transactions including project finance, public-private partnerships and project development, working on energy and infrastructure projects in emerging markets. Ana trained with Allen & Overy LLP and went on to work for Fulbright & Jaworski LLP and Trinity International LLP, advising on a diverse range of projects within the energy sector, predominately in Sub-Saharan Africa. Ana negotiated and/or was involved in a number of renewable energy projects across sub-Saharan Africa and is an African IPP project finance and PPA risk allocation specialist. Ana also worked in an advisory role for power pools in Africa and is therefore well versed in the opportunities and benefits of regional power trading for risk diversification and power market creation. In March 2015, Ana was appointed by the UNECE as the Team Leader responsible for a Project Team (comprising about 30 specialists) in charge of developing international renewable energy PPP standards as part of the Sustainable Energy for All agenda.
Bowale Odumade Adeoye
Senior Investment Professional, Africa Finance Corporation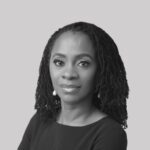 Bowale is a senior development finance and impact-oriented investment executive with 18+ years of global experience spanning multiple sectors across 3 continents (Africa, North America, and South America). She has an extensive understanding of investment and portfolio value creation, risk management, and ESG / climate finance.
At the Africa Finance Corporation (AFC), an investment grade multilateral finance
institution with a US$10 billion balance sheet, Bowale has led the development, financing, and portfolio operations of 20+ investments and projects (in power and renewable energy, petroleum logistics, and transport). Prior to joining AFC, Bowale worked in technology consulting, business strategy, and commercial credit for industry leaders such
as Accenture, Chevron, and GE Capital.
Bowale's experience cuts across the investment value chain, including business
development, project development, investment execution, and portfolio value creation.
Bowale is a Certified Project Management Professional and has also obtained a Diploma
in Company Direction from the Institute of Directors UK.