How to Launch an International Fashion Brand in Africa
Resilient Africa Week
June 24 @ 3:00 pm

-

4:30 pm

UTC+1
Resilient Africa Week 2020
The Resilient Africa Week is a week-long virtual gathering whereby stakeholders in private and public sector from a variety of industries and disciplines across Africa and Overseas, come together for solution-focused discussion and debate on Africa's resilience in face of Challenges.
RAW 2020 event brings together some of the best African speakers and industry thought leaders who will share their best advice, lessons learned and strategies in spotting African opportunities during a Crisis. The virtual event would be based on "focused panel session implementation-style" where each panel session is a mini-event. Learn more about other panel sessions CLICK HERE
Background of Panel Session
The current priority for governments given the COVID-19 virus outbreak, requires supportive health financing policies. The impact of both natural and manmade disasters is exacerbated by weak health systems, and covid-19 has overwhelmed the health systems of affected countries, including some of the world's wealthiest nations.
As an emerging designer in Africa launching a new brand, you may find yourself abandoning the traditional brick and mortar approach and deciding instead to launch digitally. Nova provides us a guide on how to do this in a lean and effective way
Nova Lorraine | Founder, Raine Magazine ( Guest Speaker)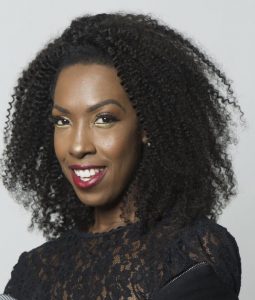 Award winning designer, Nova Lorraine, capitalizing on her Masters in Clinical Psychology and degree in fashion design to launch Raine Magazine, an international multimedia platform that features the next big names in fashion, culture and technology.
Over the past 13 years with Raine, Nova has interviewed some of the world's most interesting entrepreneurs, socialites and cultural innovators, such as Mark Cuban, Nicky Hilton, Viscountess Emma Thynn, Fabien Cousteau, Kendall Jenner, Ben Carson, and Daymond John, to name a few.
In terms of fashion, early in her career, Nova received many accolades for her design sensibility, including Haute Couture Designer of the Year and multiple Rising Star Nominations by the Fashion Group International. In addition, her designs have graced the big screen, and television, as well as in the pages of Italian Vogue and Essence Magazine.
Nova also enjoys sharing her deep love for storytelling, culture, fitness and wellness and shares this interest in her Award Nominated Podcast, Unleash Your Supernova, her creative writing, including her soon to launch book, Unleash Your Supernova, a guide to surviving creative entrepreneurship. 
Additionally, Nova enjoys inspiring MBA, business and entrepreneurial students through Guest Lectureships at Penn State, Hampton University, La Salle Institute, and New York's Fashion Institute of Technology and L.I.M.
Oluyemisi "Misi Molu" Fajimolu Taiwo | CEO Pink Pepper Productions ( Host )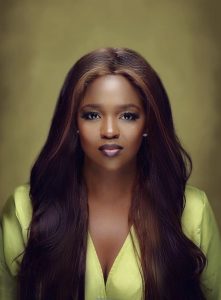 Oluyemisi "Misi Molu" Fajimolu Taiwo
Known for her enigmatic, classy demeanor and delightfully enthralling charisma, Yemisi started her media career as an on-air radio personality on the Beat 99.9 FM; captivating audiences across Lagos with her sultry voice. The Nigerian-born host and television personality studied International Studies with French from the University of Buckingham and has since become a triple threat in the entertainment industry.
She has worked across multiple industries from Oil & Gas, Real Estate, PR & Marketing to Radio and Broadcast Television where she was the lead presenter on Nigerian Idol Season One. Misi Molu, as she is often referred to, has worked with numerous notable Nigerian companies including British American Tobacco, Landmark Africa, Megalectrics, and MNET Africa attesting to the fact that she
is a dynamic public speaker with excellent commuinication skills.
Her acting career started in 2012 with Galaxy tv where she worked on two separate projects Echoes & Cruel Intentions. Her most recent role is on the telenovela, Brethren, which is currently airing on Africa Magic on the DStv platform. She is a driven and passionate individual and more often than not described as a walking ray of sunshine, always putting those around her at ease.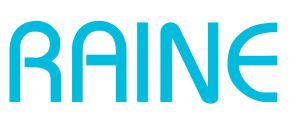 Launched in 2007, Raine Magazine is the brainchild of award winning designer, Nova Lorraine, M.A. Nova, armed with a Masters in Clinical Psychology, decided to use authentic storytelling to inspire creatives to never give up on their dreams. For the past 12 years, Raine has focused on discovering tomorrow's stars in fashion, culture and technology. Raine has featured many along their journey, prior to their names becoming household brands. These Rainemakers include: Kendall Jenner, Priyanka Chopra, Daymond John, Ben Carson, and Mark Cuban just to name a few.
Raine is centered around discovery, creativity and entrepreneurship. It has grown into a multimedia platform committed to the growth of rising brands. https://rainemagazine.com/
Please enter a valid email address.
Something went wrong. Please check your entries and try again.
This is a Pre-Registered Event, please register by filling the form above to get the link to participate.
Details
Date:

June 24

Time:

3:00 pm - 4:30 pm

Event Category:

Event Tags:

Website:
Venue
Youtube Channel

Website:
Organizer
Resilient Africa Week 2020

Phone:

+234 906 254 7334

Email:

webevents@theafricancatalyst.com

Website: