How can African Economies Leverage the Crisis to Spur a New Growth Model
Resilient Africa Week
June 23 @ 11:00 am

-

12:30 pm

UTC+1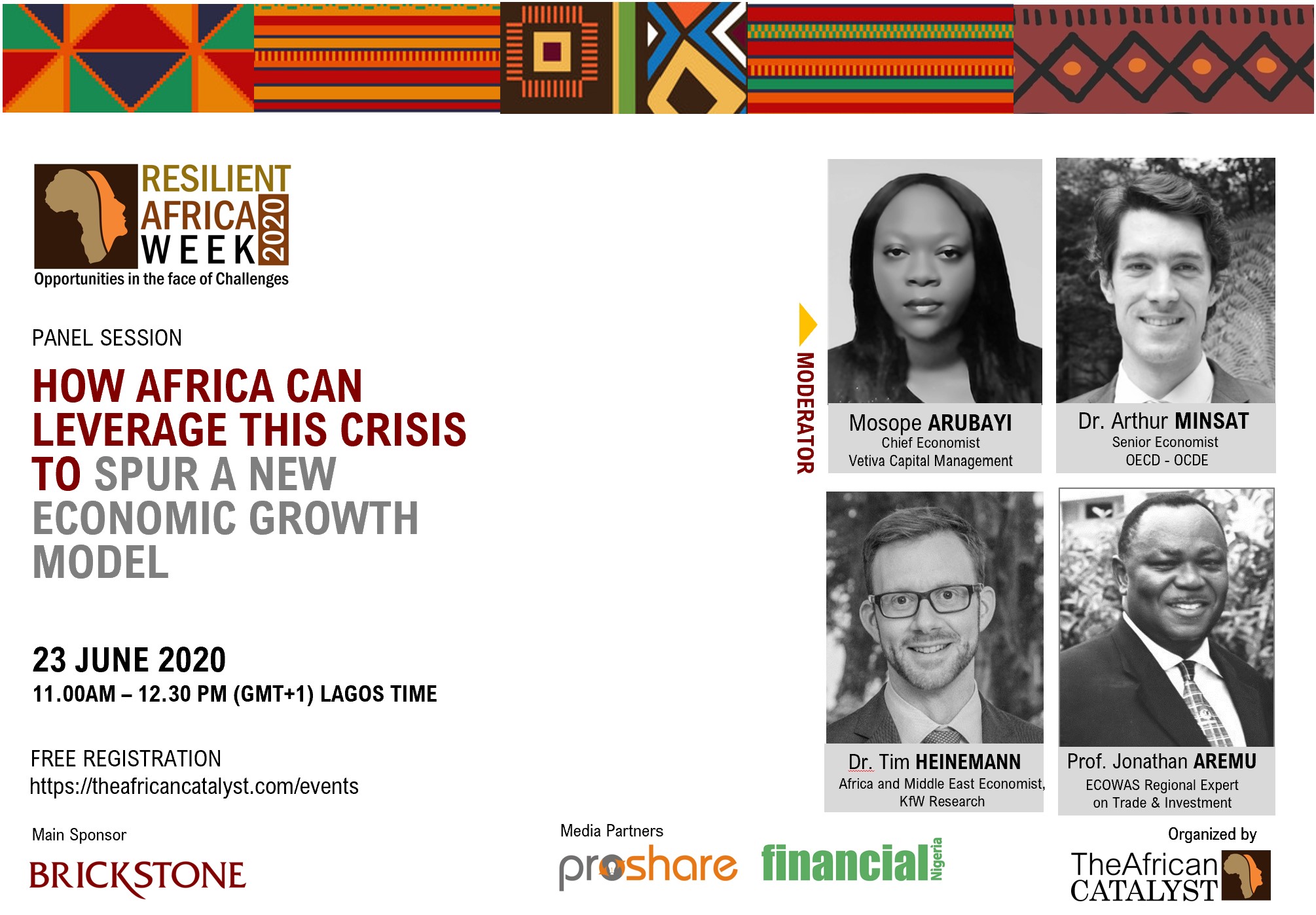 Resilient Africa Week 2020
The Resilient Africa Week is a week-long virtual gathering whereby stakeholders in private and public sector from a variety of industries and disciplines across Africa and Overseas, come together for solution-focused discussion and debate on Africa's resilience in face of Challenges.
RAW 2020 event brings together some of the best African speakers and industry thought leaders who will share their best advice, lessons learned and strategies in spotting African opportunities during a Crisis. The virtual event would be based on "focused panel session implementation-style" where each panel session is a mini-event. Learn more about other panel session CLICK HERE
Africa is already vulnerable to debt distress risks, is bearing the brunt of this shock to global demand. Three of its six leading economies (Algeria, Angola, Egypt, Morocco, Nigeria, and South Africa, i.e., 65% of the continent's GDP) are highly dependent on oil (Algeria, Angola, and Nigeria). In the Central African CFA franc zone, countries will undergo a downturn on par with that of 2015-2016, which has renewed fears over a devaluation of the CFA franc like that seen in the second half of 2016.
In light of this, it is critical that countries take the steps to build resilient policies to create competitive economic systems.
It's important Africa finds a structural response to development challenges as in the medium-term due to coronavirus crisis the continent will continue to be vulnerable to outside shocks as long as it refrains from finding a structural response to its development challenges. A major issue is the low influence of Africa's involvement in international trade by limiting itself to exporting raw materials to the rest of the world.
This panel is to get Africa, off the ground and stop waiting for the rest of the world to come to its rescue. This panel session is to provide answers on how Africa will be able to lift itself up with its own Growth Model with attributes of its economic independence.
1. Identify and discuss how the pandemic/government lockdown has affected Major Economies in Africa
2.Discuss the opportunity to reshape development in Africa Post Covis-19
3. Discuss the concerns of implementing he African Continental Free Trade Area Agreement (AfCFTA), which commits countries to remove tariffs on 90 percent of goods, progressively liberalize trade in services, and address a host of other non-tariff barriers.
4.Discuss how Africa can find a "homegrown" structural response to development challenges
5.Solutions and recommendations
Mosope Arubayi | Chief Economist, Vetiva Capital Management Limited (Moderator)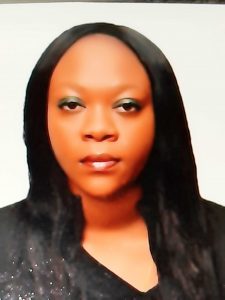 Mosope is an macroeconomist with relevant work experience in analyzing major SSA countries including Nigeria, South Africa, Angola, Kenya and Ghana. She currently serves as the Chief Economist at Vetiva Capital Management Limited. Prior to this, she worked as an Economist with CSL Stockbrokers Limited, a subsidiary of the FCMB Group. Key areas of expertise cut across financial, monetary and international economics.
Dr. Arthur J. Minsat, | Senior Economist and Head of Unit | Africa, Europe & Middle-East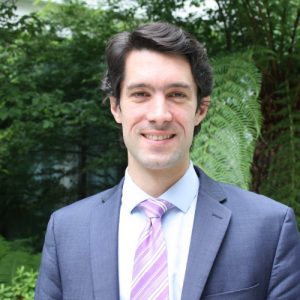 Dr. Arthur J. Minsat
Senior Economist and Head of Unit – Africa, Europe & Middle-East
PhD, London School of Economics. Arthur heads the OECD Development Centre's Unit for Africa, Europe and Middle East, which produces Africa's Development Dynamics and Revenue Statistics in Africa, in partnership with the African Union. As lead economist, Arthur led the themes of the African Economic Outlooks (AEO). At UNDP in New York, Arthur researched for the flagship Human Development Reports. In Abidjan, he volunteered for the United Nations Operations in Côte d'Ivoire (ONUCI) during the electoral crisis. He taught at the LSE, King's College London and Sciences-Po. Arthur gained private sector experience at Wolters Kluwer.
Professor Jonathan Aremu | ECOWAS Regional Expert on Trade and Investment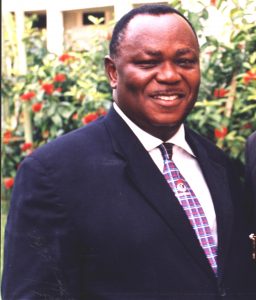 Jonathan Adeyemi Aremu, is a Professor of International Economic Relations at the Covenant University (CU), Ota, Nigeria and a Consultant, at ECOWAS (Economic Community of West African States) on Common Investment Market (ECIM), Abuja.
Aremu started a successful career at Central Bank of Nigeria (CBN) where he rose from Assistant Economist in 1980 to become the Acting Assistant Director of Research before voluntarily retiring in December 1992. Prof. Aremu was among the experts appointed by the Federal Government of Nigeria in 2012 to develop a Trade Policy for implementation in Nigeria; in October, 2018 he was a Member of the Technical Working Group (TWG) on the Nigeria Impact and Readiness Assessment of the African Continental Free Trade Area (AfCFTA), and currently a Member of the National Action Committee on AfCFTA. He is also a Member of the Technical Working Group in preparation of National Development Plan 2021-2025.
Prof. Aremu was appointed as the Monitoring Expert for the preparation of an ECOWAS Investment Guarantee /Reinsurance and the Financial Expert in the drafting of ECOWAS Community Investment Code and Policy by European Union. He is the Lead Consultant on the Common Investment Market, to coordinate the establishment of ECOWAS Payments and Settlement System, ECOWAS Capital Market Integration, Common Investment Code and Policy, among others).
Dr. Tim Heinemann | Africa and Middle East Economist, KfW Research, KfW Group.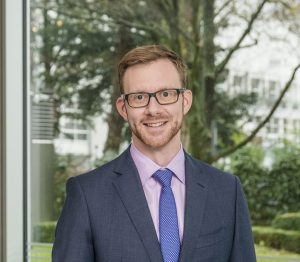 Dr Tim Heinemann works as an economist at KfW Research. KfW (Kreditanstalt für Wiederaufbau) is the German promotional bank. From the angle of political economy, his research centres on structural and development issues in Africa and the Middle East. His interests are in particular investments, labour markets and trade. Prior to his work at KfW, he worked as Economic, Transport and Planning Policy Advisor for the Green Party at the state assembly of Hessen and as a lecturer at Hafen City University in Hamburg. Tim obtained his PhD from Queen Mary, University of London in 2012. He studied Geography and Economics in Dresden, Frankfurt, London and Istanbul.


Please enter a valid email address.
Something went wrong. Please check your entries and try again.
This is a Pre-Registered Event, please register by filling the form above to get the link to participate.
Details
Date:

June 23

Time:

11:00 am - 12:30 pm

Event Category:

Event Tags:
Venue
Youtube Channel

Website:
Organizer
Resilient Africa Week 2020

Phone:

+234 906 254 7334

Email:

webevents@theafricancatalyst.com

Website: