Getting your Business Investable: What Resilient African Entrepreneurs need to know
Resilient Africa Week
June 23 @ 1:00 pm

-

June 24 @ 2:30 pm

UTC+1
Resilient Africa Week 2020
The Resilient Africa Week is a week-long virtual gathering whereby stakeholders in private and public sector from a variety of industries and disciplines across Africa and Overseas, come together for solution-focused discussion and debate on Africa's resilience in face of Challenges.
RAW 2020 event brings together some of the best African speakers and industry thought leaders who will share their best advice, lessons learned and strategies in spotting African opportunities during a Crisis. The virtual event would be based on "focused panel session implementation-style" where each panel session is a mini-event. Learn more about other panel session CLICK HERE
Background of Panel Session
Entrepreneurs across the African continent are facing unprecedented challenges, with the spreading of the COVID-19 virus. Financial insecurity, the responsibility of caring for families and employees, the potential of social unrest, and the associated health risks this virus presents, are all affecting the African Entreprenuer's psycho-physical resilience.
Africa Entrepreneur's ability to self-manage, be resilient and make critical business decisions are all being tested simultaneously.
Many deals have been postponed or cancelled, but there are signs that transactions that were mature before the pandemic are progressing, and that investors are learning to navigate new logistical, compliance and regulatory challenges.
Many Entrepreneurs would still look to raise funds and there is need to understand the new normal from a perspective of private investors.This panel session seeks to look at the some pointers for entrepreneurs looking to raise funds in the current environment and what resilient African entrepreneurs need to know.
Discuss the immediate impacts on investment opportunities across Africa. Is still appetite for investing in Africa? What do think is driving this investor resilience
2. How has the pandemic has changed the criteria of evaluating opportunities business in Africa". Is there any new area of risk is been considered by investors as a result of the pandemic ?
3. How would legal due diligence be looked now in a Post Covid Era? What extra does the Resilient African Investor need to prepare for?
4. Covid-19 may require an African business to pivot from "growth at all costs" to "reasonable growth with a path to profitability". How do you advise Africa Entrepreneurs to adjust their business plan and messaging accordingly, while still remaining "investible" to investors
5. Other Solutions and recommendations
Dr. Olufunso Somorin (Moderator) | Regional Principal Officer, African Development Bank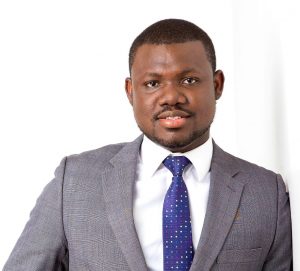 Dr. Olufunso Somorin is a Regional Principal Officer with the African Development Bank, based in Nairobi. He oversees the greening and climate-proofing all Bank policies and projects in East Africa. He is on the Advisory Board of Profectus Capital Group, a boutique investment firm that provides world-class financial and advisory services to SMEs in Kenya. In addition, he sits on the Boards of Emerging Leaders Foundation and Mindosphere Institute. A frequent speaker in many development, leadership and entrepreneur events across Africa. He gives guest lectures at Strathmore University (Kenya), African Leadership
University (Rwanda) and University of Guelph (Canada). Dr. Somorin is also a business/entrepreneurship mentor with Tony Elumelu Foundation. He holds a PhD
in International Environmental Policy from Wageningen University, Netherlands. He holds a PGCert. in Investment Appraisal and Project Management at Univ. of
Bradford, UK. He has received many executive trainings on development issues at Cambridge and Oxford Universities in the UK.
Zin Bekkali | CEO Slik Invest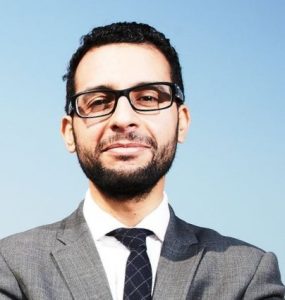 Zin Bekkali
CEO & Group CIO
Zin co-founded Silk Invest in 2008 and brings 16 years of diversified financial experience to the firm. Zin has held executive positions at ING, Bain & Company and Fortis Investments.
He holds both a Bachelor's degree in Econometrics and a Master's degree in Science and Operations research and Management from the University of Amsterdam. He is also a CFA charter holder and completed his executive MBA at London Business School. Zin is a both a Dutch and Moroccan national and is based in London.
Mojisola Fashola | Director, Legal &Compliance Kuramo Capital Management
Mojisola is Director, Legal & Compliance at Kuramo Capital Management where she has legal oversight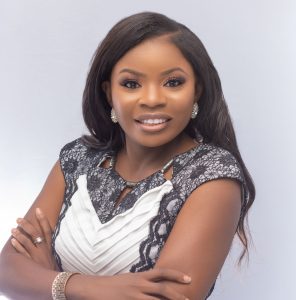 of Kuramo's investments in sub-Saharan Africa including structuring and negotiation of private equity and public market investments, and ensuring compliance with US SEC and FCPA standards.
 
Previously, Moji worked at Schwartz LLC, a New York-based private equity law firm, and was formerly a Senior Associate at Templars, a leading Nigerian law firm. She also had a stint in the London offices of Watson, Farley & Williams LLP. and  has extensive experience advising investment managers, sponsors, banks, institutional investors including sovereign wealth  funds, and international development finance institutions on a broad spectrum of complex transactions from cross-border equity and debt financing to asset acquisitions and disposals, mergers, joint ventures, restructurings and refinancing.
 
Moji holds a Master of Laws degree from Harvard Law School and a certification in business and finance from Harvard Business School. She is dual licensed to practice law in Nigeria and New York State, and is a Chartered member of the Institute of Chartered Secretaries and Administrators, United Kingdom.
 
Moji serves on the Selection Committee of the Community Solutions Program sponsored by the U.S. Department of State.
Keziah Njeri | Associate Principal | InVhestia Africa Limited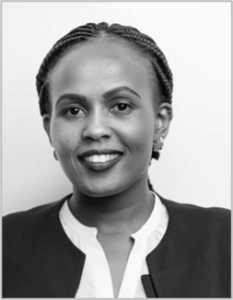 Keziah has a background in Actuarial Science and over 10 years' experience in the Financial Sector. She has extensive experience in the areas of investment selection and appraisal, commercial and financial due diligence, and investment performance monitoring.
She is also experienced in entrepreneurial finance including training, startup coaching and mentoring.
Keziah also has a strong background in financial modelling using the FAST approach and hands-on skills that complement her academic credentials in BSc Actuarial Science from Jomo Kenyatta University of Agriculture and Technology and an MBA in Banking and Finance from Limkokwing University of Creative Technology, Malaysia.
Femi Awofala | Lead Partner, Brickstone Africa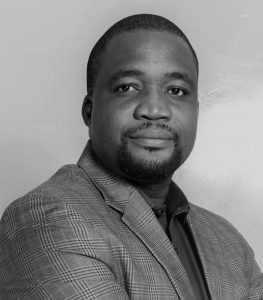 Femi Awofala is the Founder/CEO of Brickstone Africa, an Project Accelerator firm with strong competence in early stage project development for large industrial and infrastructure projects. See more at www.brickstone.africa
Femi has over 15 years experience advising Companies and Governments on private investments and has lead teams in the structuring and executing project/structured financings and M&A transactions in Energy, Mining & Infrastructure.
Femi was a Vice President at Travant Capital (now Alpha African Advisory), a private equity and investment advisory firm which raised and partially deployed a US$107m private equity fund. Femi was also an investment banking lead with Vetiva Capital Management Limited and ARM Investment Mangers where he lead teams on the advisory, structuring and management of more than $1 billion in public and private offerings of debt/quasi-equity/equity and mergers and acquisitions (M&A) transactions for corporations and governments in Nigeria for over 7 years.
Mr. Awofala has an MBA from the Lagos Business School, Pan – African University, Lagos. He is also volunteers as the Facilitator and Head, Mining & Manufacturing Policy Commission of the Nigeria Economic Summit Group (NESG).


Profectus Capital is a boutique investment firm dedicated to providing cutting-edge financial services and advisory solutions to micro, small and medium-sized enterprises in Africa. 'Profectus' is Latin for 'progress, growth or success'.
https://www.profectus-capital.com/
Axiom Business provides expert financial and non-financial solutions to clients with long-term partnerships to help them grow their businesses. Axiom combines its footprint on the ground with the latest technology to deliver superior solutions that are specially-tailored for its East African customers.
https://www.profectus-capital.com/axiom
Please enter a valid email address.
Something went wrong. Please check your entries and try again.
This is a Pre-Registered Event, please register by filling the form above to get the link to participate.
Details
Start:

June 23 @ 1:00 pm

End:

June 24 @ 2:30 pm

Event Category:

Event Tags:
Venue
Youtube Channel

Website:
Organizer
Resilient Africa Week 2020

Phone:

+234 906 254 7334

Email:

webevents@theafricancatalyst.com

Website: